The C-HR Message In A Bottle
The C-HR Message In A Bottle
Posted on May 23, 2018
Hey everyone – Scott here. When our Marketing Manager asked me to write about the C-HR, I thought – I want to tell people: "THE FUTURE IS HERE!" Then she said it had to be at least 750 words, and that Sary already told everyone the future is here.   So, I decided to take a creative approach to this task. I hope you enjoy my "message in a bottle", which I'm going to print and send down the Old Man River on Monday, May 15, 2017. P.S. If you find my actual message in a bottle – lunch is on me! Bring it by the dealership and we'll go for a cruise in the C-HR and grab some sandwiches.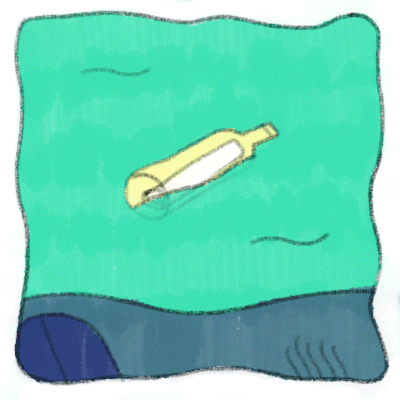 To Whom It May Concern,
Salutations! My name is Scott Petersen. I am a 35-year-old guy from Southern Alberta and for the last year, I've been working at Lethbridge Toyota. I grew up and have lived in this area since I was born. I have followed the automotive industry since I was very young. I write you this letter on this 12th day of May 2017 to speak to you about my experience behind the wheel of an amazing new vehicle from the Toyota Motor Corporation—the Compact High-Rider, known as the C-HR.
Slightly bigger than the Corolla iM and slightly smaller than the Rav4, the C-HR was created on Toyota's new design platform (TNGA). My first meeting with the vehicle was this morning at the crack of 7:15 am. I approached it from the front getting a first glimpse of the car in the sunshine. I liked it. It appealed to my eyes–the front bumper and headlight setup, the bodylines, and especially that hatch! A sexy 5-door hatch that appears so sleek it could be mistaken for a coupe. Well-done design team!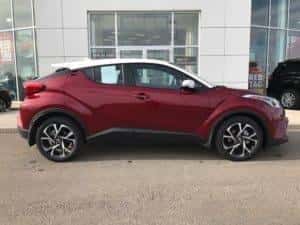 I gotta be honest—at first I was afraid that someone forgot to paint the roof, however, it turns out this is a special feature! Toyota has created a small percentage of C-HR's with a white roof and an alternate paint color for the remainder of the body. Like a kid in a candy store being told not to touch anything, I ran my hand lightly across the new paint. Little did I know by touching it, my watchstrap left a nice light scratch along the line! ARRGGHHH…panic mode engaged! I really like my job, and if our Sales Manager found out I scratched it, he would not be happy! I started to freak out, but I remember that the clear coat is actually self-healing for small scratches! How cool is that!? It's like almost as though it has some kind of invisible cloak or spell attached to the paint.
I slid into the vehicle, adjusted my seating position, and sat inside to gather my thoughts. Taking in the new car smell of one of the many things I enjoy about my job, and today was no different. Inside the C-HR I was treated to soft touch materials, especially the steering wheel where my hands spend most of their time. With the keys in my pocket, foot on the brake, I engaged the push button start like I was in a racecar. I even made the noises. Don't judge me—I make the best car noises! You can ask my girlfriend!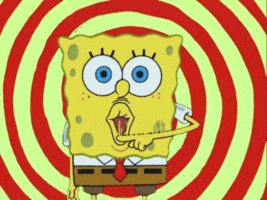 As I left the parking lot, I really started to enjoy how the car drove, and the feel of the steering wheel. Driving is one of my favorite things in the world. Before I had my Driver's Licence it was every Gran Turismo and Need for Speed video game I could get my hands on. Handling and comfort is especially important in any vehicle, and now that construction season is in full swing here in town, I had many opportunities to drive over bumps and potholes! The vehicle almost floated over them—I barely felt anything at all.
Behind the wheel I had incredible visibility, and between my eyes, the back up camera, and rear cross traffic alert (sensors in the bumper) I could see everything. Once I hit the open road of the highway and activated the radar cruise control system (part of Toyota's new suite of Safety Sense), it was a quiet comfortable experience. I cranked the music up for an incredible 4-minute jam, and rolled down the windows. The CH-R has a great driving presence about it. I was waved at, honked at, stared at, and pointed at. My arm got sunburnt. It SO rocked.
I can't wait to go on another cruise! I'm going to pop this letter into a traditional Grolsch bottle (one my favorite beers from the Netherlands), and then toss it into the Old Man River at approx 6pm on Monday, May 15, 2017 when I am down at the dog park with my family. If you get this letter—if we still have phones—please call me so we can chat about this amazing vehicle before vehicles start to drive us an/or Skynet activates. Plus – I'll buy you lunch. Seriously!
Sincerely,
Scott Petersen
403.331.7161