The C-HR through the eyes of a 70's child and a huge car enthusiast
The C-HR through the eyes of a 70's child and a huge car enthusiast
Posted on May 19, 2017
Hello Southern Alberta, my name is Jeremy Tricker, and I'm a Product Advisor here at Lethbridge Toyota. I grew up in the 70s and 80s when cars were pretty simplistic and functional (at best). To be honest, the C-HR is everything I would have loved to have in a vehicle as a young person and more. Let me tell you why!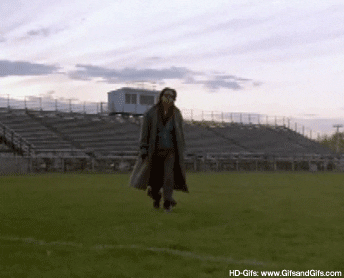 AT FIRST GLANCE
The futuristic look of the C-HR appeals to me on many levels. The design almost tricks you into believing the C-HR is a 2-door coupe. The rear handles are streamlined into the doors that lead round to the back of the vehicle, where its unique rear wheel arches flow into the trunk hatch. So smooth. The design reminds me a little of some 70s and 80s Citroens I grew up with in England. It really brings me back!
Keeping not just aesthetics but safety in mind (it is a Toyota after all), the rear tail lamps are highly visible from three sides of the C-HR. For the 'sporty look' lovers, the roof spoiler is fitted and complimented with a subtle lip spoiler, giving the C-HR exceptional visual appeal as well as aerodynamics and stability. Moving towards the front of the vehicle, you can see the rear arches almost mirrored. They naturally segue into the headlamp housings, which hold projector headlights and some funky looking LED daytime running lights that appear as three flashlights beaming from the sculptured front-end.
YEAH, OKAY. TELL ME SOMETHING I DON'T KNOW
I mean all of what I've just described is easy for anyone to see from the incredible promotional photos and intricate blogs on the Internet. I get it – when the first pair of C-HR's rolled off the transport truck, I was extremely excited to see what it had to offer beyond its obvious bold looks and styling.
The first time I planted myself into the pilot seat it was apparent that someone who enjoyed driving had designed the C-HR. The seats are body hugging without being difficult to get in and out of, ensuring accessibility for all ages, and body types. The driver controls are easily accessible without the need to stretch a limb. You have to imagine, I learnt to drive in some very basic cars, and although the C-HR is far from basic, it is not weighed down with a ton of fiddly technology that isn't particularly needed in a fundamentally "fun" car.
Being a music fan something that is important to me is the stereo fitted in ANY car. After 20 seconds, I had my phone hooked up to listen to my favourite jam (Pink Floyd if you're curious), and WOW! I was not disappointed. Not only is the Pioneer stereo simple to navigate, it sounds crisp and clear at any volume level!
In addition to fantastic tunes, another must for me in any vehicle is the ability to be able to haul around "stuff". including teenage kids, building supplies when the need arises, AND my 70-inch wingspan model aircraft with all that I require to get it airborne. After taking the C-HR, I can report none of these things were a problem!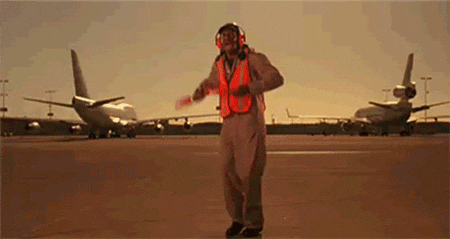 THE C-HR IS AN AMAZING RIDE
I have to tell you, one of the "perks" of being a Product Advisor at Lethbridge Toyota is that I get to exercise my passion and drive cars. I have been waiting with anticipation to drive the C-HR ever since I'd heard that the suspension and handling had been fine tuned with the Nurburgring in Germany. The C-HR is well mannered, smooth, with a quite ride. I found that building speed coming off an on ramp a breeze. In fact, the C-HR inspires confidence whilst taking corners as the whole car sits flat and holds composure. Such an extremely well balanced driving experience! Honestly, a willing yet fuel efficient 2.0 litre engine combined with Toyota's new vehicle platform is a win for all types of drivers.
When my kids get a little bit older, I'm going to have them come down and see if I can get them into one. Remember when I said this is the type of car I would have loved when I was younger? I'm confident they'll love it, too. And as a parent, I'll sleep better knowing that Toyota Safety Sense comes standard and no matter how fun the C-HR is to drive, they'll arrive wherever they are going safe and sound.
LIVE ON HWY 3?  LET'S CONNECT
The boss is letting me take the C-HR for a few days, which is pretty sweet since I live in Fort Macleod. I get to commute in style! Not only is this great for me, but it might be great for you! If you live between For Macleod and Lethbridge, give me a shout at 403.329.6888 or email me at jtricker@lethbridgetoyota.com. I'll make the time to stop by your location so you can check this slick new model out for yourself without having to leave home. Although to be honest, the minute you see it you're going to want to spend the rest of your days behind the wheel on the open road.
If you get into town regularly, why not schedule a Test Drive and Tell appointment with me June 8-10? That way I can enter you to win 15,000 Aeroplan points just for taking a spin.
Hope to see you soon!
-Jeremy